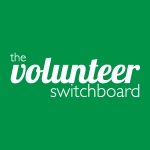 Silver Moments (Team Scrubbing)
Saturday, April 01st 2017
10am - 4.30pm (GMT+08:00) / 6 hours 30 minutes

Background
Our partner, Lee Ah Mooi Old Age Home (LAMH), is setting up their second branch officially on 1st April. The new place, LAMH (Silat) will be taking care of over 39 elderly as a start., So to make the new place comfortable for them, we will need volunteers to give the new site a good scrub!

Volunteer Duties
• Attend the volunteer briefing at 10 am. We will be providing the instructions on what to do, so be PUNCTUAL.
• Google for directions if you are not familiar with the location on the day before.... The Volunteer Switchboard is also pretty bad with directions… so this is what we do when venturing to a new place :)
• Help to scrub and clean the place

What to expect
• 10 am to 1015 am: Arrive at new site and take attendance (Look out for people in "The Volunteer Switchboard" green t-shirt)
• 1015 am to 1045 am: Briefing and provide instructions on what to do
• 1045 am to 11 am: Allocate volunteer groups
• 1045 am to 4pm: Getting on with scrubbing and cleaning! (Lunch will be provided)
• 4 pm to 430 pm: Pack up and wrap up
Please have some breakfast before the event and bring along a set of clean clothes so that you can change after the event.

TO OUR USUAL VOLUNTEERS:
Please note it is not the usual tea time we are doing for this event. And it is at a different location! Check out the address below.


REGISTRATION POLICY
Volunteers on wait list will be notified via email of their auto-registration for the event (subject to availability).
Events are subject to changes or cancellation at anytime prior to event.
Should there be any changes, registered and wait list volunteers will be notified via email.
Volunteers will be required to commit at least from 10 am to 2pm. Please indicate in the comments if you have to leave after 2pm and before 4pm.

148A Silat Ave, Singapore 168871 (Currently it reads Orange Valley Nursing Home as they are the current tenant)