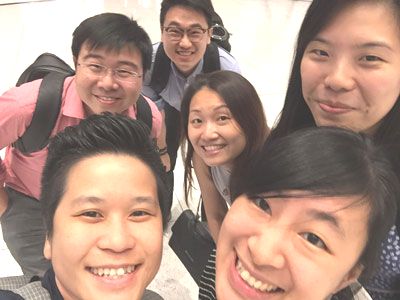 Quite a few of our friends have told us that they want to volunteer, but don't know what they can do or where they should go. That is why we created The Volunteer Switchboard.
​We are a group of friends who have been volunteering together with more than 40 years of volunteering experience amongst us. When we first started, we thought, "Why not? We are one lucky bunch with families who provided us with good education… And that gave us a fair shot at our career and future. Why don't we share our good fortunes with the less fortunate?" And so, we went into volunteering with the notion that we could be helping others.
Little did we realise that during this process of "helping others", we were in fact also helping ourselves (a cliche, but heartfelt sentiment). Volunteering has indeed transformed us. We are no longer individuals who are self-focused as we have learnt to take a genuine interest in welfare of others in need. And we want to share this transformative & rewarding experience with you through our bite-size yet purposeful volunteering programmes to create a sustainable impact to the causes that we passionately believe in – children, youth, seniors, special needs & underprivileged!
With the growing support that we are blessed with, we are even more determined to continue to learn about the issues impacting the wider communities and contribute to the causes that matter. We invite you to join us on our journey of learning and unlearning.